I hinted at a review of the Yonex Isometric TR0 badminton training racket in my last post, Should I Get A Badminton Training Racket. The Yonex Isometric TR0 badminton training racket is definitely one of the best training rackets out there.
This review won't encompass using a training racket, and I will also talk about this racket in terms of a training racket and not a regular racket. Without further ado, let's get started.
Summary
Overall Rating: 9/10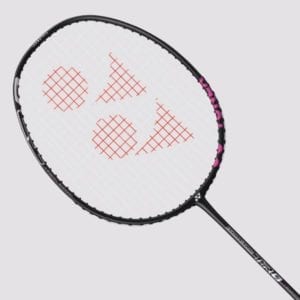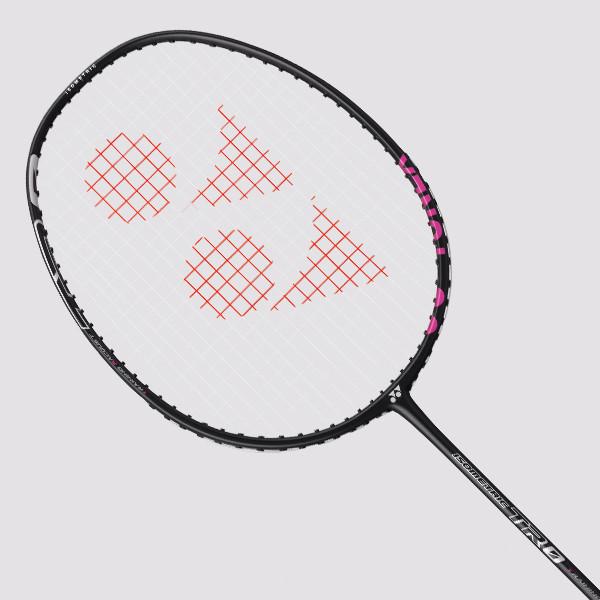 Price: ~$60-90 USD
Strings: Pre-Strung
Weight: 150 grams
Flex: Medium
Material: Graphite
Grip Sizes: G4, G5
Quality and Specifications
The Yonex Isometric TR0 badminton training racket quality is quite good. It won't break that, and it certainly can last you a long time with its graphite shaft and frame.
The racket comes with pre-strung strings that are relatively low quality and strung at low tension. However, you won't, or at least shouldn't be playing games with this training racket, so the problems with string aren't too bad.
What's also cool about this training racket is that while it doesn't come with a full cover, it does come with a semi-cover that has holes in it to let some air pass. This is great if you're going to practice footwork with the training racket and won't be hitting the shuttle since the drag the cover creates will give you some more strength in your swings.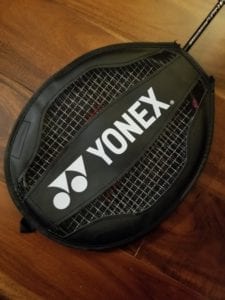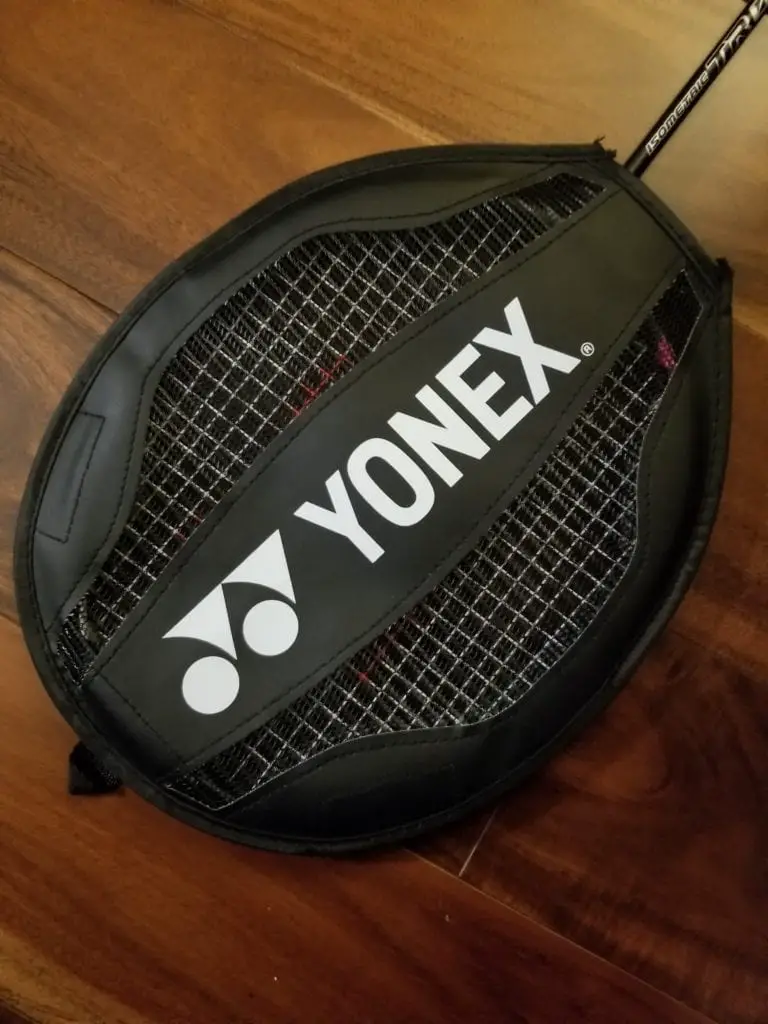 This racket is 150 grams which are in the middle of weight for most training rackets. For me, I find this weight pretty good for training, but other people might like more weight or less. It all depends on your personal fitness levels.
The racket also comes in G4 and G5 grips which is on the thinner side, but they'll work for most people.
Feel
This racket definitely feels like a training racket with its weight, but it certainly isn't as clunky as some of the other ones unless you put the cover on. Playing with it a lot can make it feel a lot like a regular racket. But if it's at the point that it's feeling like a regular racket, go back to your actual racket, and you'll feel extremely lightweight.
Of course, as with all training rackets, your swings will definitely be slower. It's especially noticeable in drives where you can't move the racket fast enough to react.
Hitting shots also require you to use more power than you would on a normal racket so you're definitely going to miss a lot of shots like drops and net shots but also not have as powerful clears and smashes as you would typically have.
But since it has all these qualities and feeling, it does mean that the Yonex Isometric TR0 is doing its job and I can certainly see why it's one of the most popular training rackets out there.
Price
The Yonex Isometric TR0 comes in at around $60-$90 USD. This price is decent for the value it offers, but it isn't one of the cheapest out there. You can certainly find other badminton training rackets at more affordable prices.
But even at this price, I still recommend the Yonex Isometric TR0. Practicing with it has certainly made me stronger and have more stamina as well, and the improvement has been significant.
Do you really need a training racket though? You should check out this post first before buying any training racket.
Conclusion
At around $60-90, the Yonex Isometric TR0 badminton training racket may not be one of the cheapest out there, but it's undoubtedly one of the best training rackets out there in terms of quality.
Its weight is 150 grams, and it comes in the grip sizes G4 and G5. The flex on the racket is medium as well.
I've been using the Yonex Isometric TR0 for some time and have seen significant improvements to my play, so I definitely recommend this training racket.
As always, if you have any comments, questions, or experiences you would like to share, please leave them down below! Have a great day!