Did you know the Yonex Power Cushion Comfort Z badminton shoes were made for Lin Dan? Although Lin Dan doesn't use them anymore, I still use them, and they are doing pretty well for me.
Let's get into my Yonex Power Cushion Comfort Z badminton shoes review to learn more.
Summary
Overall Rating: 8.5/10
Design: 9/10
Feeling: 8/10
Average Price: $140 USD
Color: Black/White or Red/Black
Fit: Wide and Snug
Weight: Heavier Side
Sole: Power Cushion and Power Cushion +
Shape: Round and Flexion Upper Lacing
Design
The Yonex Power Cushion Comfort Z model I am reviewing is black and white, fits wide feet, and has a low ankle cut. These shoes are the successors to shoes like the Yonex Comfort Tour.
Designed for Lin Dan, these shoes definitely have top notch design. Equipped with Power Cushion throughout the shoe and Power Cushion+ at the heel, they've designed these shoes to absorb energy from impact and make your movements smoother.
The Yonex Power Cushion Comfort Z also comes with great heel and arch support. The material they use around the heel makes your heel feel very comfortable when wearing these shoes and the Flexion Upper lacing, or in other words, an asymmetric curvature of the shoe laces which helps create a snug fit around the shoes.
They also have a round sole design which supposedly transfers energy better and a toe assist shape that helps transfer pressure away from the big toe and equalize it around your feet. Yonex also tried to make these shoes lighter with their Durable Skin Light technology which makes use of mesh-like material to reduce weight.
Another thing to mention is that there are actually two versions of the Yonex Power Cushion Comfort Z. One is black and white which is the one I'm reviewing, and the other is red and black that fits more narrow feet and has a higher ankle cut. Unfortunately, the red and black version is limited to Japan only at the time (they're available now) and thus I could not get my hands on a pair to compare with the black and white version.
Feeling
But do all these technologies actually make a difference in your play should you get these shoes? Let me tell you about how they feel on my feet.
Like all other reviews, I'm different from everybody and have my own personal preferences meaning that certain things that work for me might not work for you and vice versa. When I'm reviewing badminton shoes, I know that I have flat feet and Greek toe (the second toe is longer than the big toe) and thus many things are different for me. But anyways, I will do my review just and as fair as possible.
These shoes really are quite comfortable at the heel. It fits just my preference where it's snug but still has a little space to allow for movement. Whenever I do footwork with these shoes, I feel a lot more stable.
What I don't like about these shoes is the fit around the top of my feet. While it certainly does transfer pressure off my big toe (I don't get blisters there anymore), the inside of the shoes actually rub against my small toes. Most of the time it's just a little annoying, but sometimes it can affect how long I'm able to play.
The shoes' soles are quite good. I've noticed the amount of blisters has gone down significantly after switching to these shoes. There's quite a bit of cushioning on the bottom.
However, because they aimed for a comfortable fit and cushioning, the weight of these shoes have actually gone up. While Yonex does implement a mesh technology into these shoes, it doesn't help enough. I do feel a noticeable change in my play because of the weight. I move slower and use more stamina with these shoes than my previous Aerus 2, which to be fair, are apart of the lightest line of shoes from Yonex.
Since they have this weight and didn't full on use mesh material, it does provide more durability. Again, compared to the Yonex Aerus 2, these shoes have been pretty good at maintaining their form whereas some fabric on the Aerus 2s were rubbed off within the first few weeks and then months later, it split.
Price
These are definitely high-end shoes. And they're good shoes as well! But because of all these features and how well it performs, the price is quite high. They're not the most expensive shoes sitting at about $140 USD.
Get the Yonex Power Cushion Comfort Z Badminton shoes (white/black version) Here!
I'm happy to tell you that the red and black version also costs around the same price.
Check out the red/black version here at Amazon.com!
Conclusion
For how comfortable these shoes are, they're definitely worth the price. Lin Dan actually used these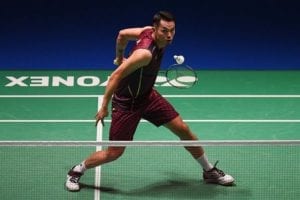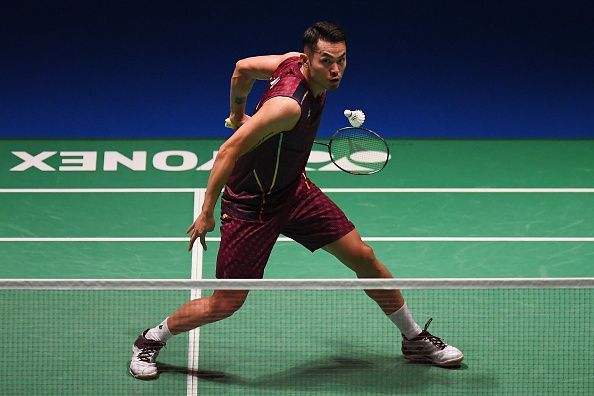 shoes for quite a while before switching to a different pair.
If you're worried about speed and stamina though, these shoes might be on the weightier side. You should consider some other shoes such as those from the Yonex Aerus lines.
I want to hear your opinion! If you have any experiences or questions about anything badminton related (or anything at all), post it in the comment section down below. And as always, good luck in your games and have a great day!