Sometimes when we are trying to get better at anything, we would go buy a particular program or ask for a coach. While this may be one of the most effective ways to get good at something, it can often be very costly and inflexible.
I've been going through this problem all the time. My training is always too expensive so that's why I need to figure out how I can competitively train myself and boost my performance up.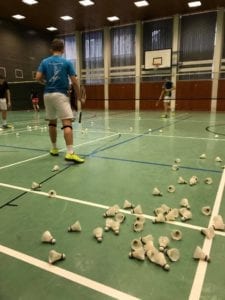 This isn't the complete version. In fact, go down in the comments and suggest everything that you would change! The goal is to reach the national/international level of badminton eventually as well as build a community that can help each other!
The Regime
Everything in this training regime is based upon my personal schedule and abilities. It's also going to undergo plenty of changes to suit individual abilities. Without further ado, let's get into it.
On Monday, Tuesday, and Wednesday, those days are my busiest days, so they'll consist of short 30-minute jogs in the morning. The goal is to be able to improve overall cardio health and stamina which will help me play longer short rallies. Increasing the speed of the jog will help me play long, fast rallies as well.
On the other days, I have a lot more time. These days will be either spent on going to play badminton or doing a workout routine at home.
The general routine at home/outside will go like this:
Warm Up (Quick Jog)
Stretch
3 sets of 15 push-ups
3 sets of 15 squats with split stepping
3 sets of 15 sit-ups
3 sets of 15 burpees
3 sets of 15 supermans
3 sets of 15 squat jumps
Footwork/Sprints/Shuffles/Skipping depending on the weather
This is meant to improve our general strength and endurance, but it's mostly focused on the legs. At my current badminton level, there's no need to lift weights yet. The primary focus is on how long you can last on the court and how fast you move around the court.
If I do get the opportunity to go to a gym/badminton center, then I will be doing types of drills that I've listed in other posts. On different days, I'll focus on various aspects. Here are some of the kinds of practices I might do:
The main focus for the next while is to be able to consistently play any type of shot from anywhere among the court. Once I'm confident in all my shots, I can focus on specific strategies.
Also if I train this much, I'll need stretching and recovery time. I'm thinking of adding in yoga or something but not outside of the house. Anyone have any programs they've tried and liked?
Diet
I can't control diet as much because I don't control the groceries, but of course, I can make suggestions.
I researched a little about fitness and nutrition, and I learned a bit of detoxifying and how toxins in your body can hurt your metabolism and any gains. Some of the best detoxifiers according to various sources are pure water, green tea, and red tea.
So I'm going to test this out by drinking green tea or red tea in the mornings when I don't go out for running. I've been looking at the Red Tea Detox Program, so I'm wondering if that's any good. Has anyone tried the Red Tea Detox Program?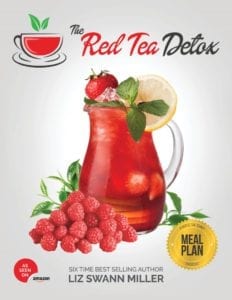 On the other hand, I'll also need the nutrients to bring me to a higher level. So after every workout, I'm going to blend up a smoothie of various fruits and a bit of protein powder. Not sure how good protein powder is long term so definitely let me know down below.
As for actual food, I'm just going to follow the general guide of eating lots of vegetables and fruits.
Current Attributes
Oh yeah, I'm also not the only going to follow this training regime. There will be two of us doing following this, and we're going to see the results. We're both already in relatively good shape and doing this to get to the next level in our badminton play. Let's get into our stats.
Person 1:
Standing Vertical: 109″
Height: 66.5″
Reach: 84″
Weight: 136 lbs
100m Sprint: 11.47s
Person 2:
Standing Vertical: 105″
Height: 64.5″
Reach: 84″
Weight: 110 lbs
100m Sprint: 15.01s
Although I admit, these stats are going to mean anything barely. We didn't do any further measuring with things like limit testing so the results after will be mostly based on how we feel and our badminton performance.
What I Hope To Accomplish
Indeed the only attributes that should change are the vertical and weight and perhaps the 100m sprint. The 100m dash may get faster for person 2, but I do believe that person 1 (myself) can't change that without further technical training.
I should expect to see both the vertical and weight go up slightly. We're not doing any significant vertical training, but with all the leg training, it should still go up. We're actually somewhat skinny, so if we take in all the protein and food and build more muscle, our weight should go up.
What I'm hoping to see on the court as a result of the training is minimal technical mistakes and ability to last longer on the court. All of our shots should be more accurate and be the shot we intended it to be.
The final thing I hope to accomplish is not related to physical strength but mental strength. Having some sort of training every single day takes a strong head to achieve regularly. I'm hoping to build this training into a habit and then as I get stronger and better, I'll increase the intensity.
Conclusion
So, first training regime. Let's see how it goes.
This workout will probably be updated once in a while depending on my schedule changes and fitness levels as well as what I research.
Leave your comments down below on what you think of it! And as always, have a great day!