Welcome to a rest day a part of the GGAB Fitness Training Regime! Today was a day focused on recovering from an intense week of training. As many of you athletes may know, rest is just as important as exercising itself as our muscles need time to heal and grow.
Make sure you check out the Badminton Training Regime #2 – GGAB Fitness Training post as well as the GGAB Fitness Training Regime – Day 6 post if you haven't already so that you can get a general summary of the training and be able to compare today with the previous rest day.
It's actually quite important that you check out the previous rest day.
Today was a replica of what I did on that day, except that I'm not going to talk about the "wear and repair" topic explaining why rest is essential, which means this post will be a lot shorter.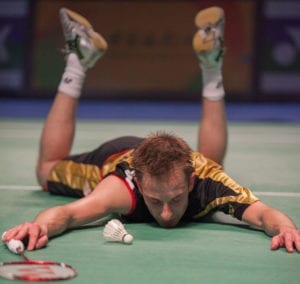 Let's jump right into it.
The Exercises
If you're new to these posts, I usually list down all the exercises my brother, and I did throughout the day, but since today is a rest day, I did not have any formal exercising listed down and will just talk about some of our recovery methods.
Last week, I did talk about how I wanted to include some formal activities to aid in recovery, but unfortunately, I was not able to find the time to do some recovery exercises.
So no Epsom salt baths, stretches, or rolling… Sorry!
If you want to check out some activities that will actually aid in recovery though, I have written an article on activities you can do to improve your recovery after intense badminton exercises.
Check out 5 Activities For Badminton Recovery After Intense Training Or Playing!
As the training regime intensifies, I do want to include some formal recovery time. I will probably get a few foam rollers and look into chiropractors to loosen up my muscles and make sure I don't get injuries as a result of my muscles not being able to adapt to certain situations.
Like I said in the introduction, I'll be keeping this post a little short for today, which means the exercise section will lack a lot of the content that you may be used to.
Diet and Sleep
Diet and sleep are the two most essential elements of functional recovery. These two aspects are more critical than any stretch or bath could do for you!
While I still haven't been able to fix my sleep plans completely, things are better since yesterday's post.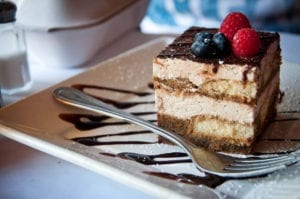 Although I did end up sleeping at 12 PM, I woke up at 9 AM, which is a good 9 hours of sleep. The 9 hours of sleep was then followed by breakfast comprised of croissants, milk, honey lemon water, and eggs.
Like day 11, lunch was more of a snack than a full meal. I actually had milk and cereal, which is usually a breakfast item, and some beef jerky. Luckily I wasn't doing anything physically demanding or even mentally demanding during the day, so this did not pose too much of a problem.
Dinner was much larger though as I ate two bowls of rice, some ribs, mussels, watercress, and duck eggs with red peppers. And because it was my brother's birthday, we had a cake as well!
I definitely stuffed myself. Maybe a bit unhealthily. But it was a good meal, nonetheless.
For the future, improving my sleeping times is still my main goal as well as generally eating healthier. Working to change my current habits have definitely been difficult, but I am trying my best!
Thoughts and Feelings
Having sat at home all day, I am still feeling tired.
This might be a bit of a surprise considering that a day of rest is supposed to rejuvenate me!
I do have some ideas as to why I am feeling so tired. It mainly has to do with my mental strength. Despite giving all my legs, arms, and abs a break, I haven't given my head a break at all!
I am definitely thinking about way too many things.
So for tomorrow and future rest days, there are a few things I would like to implement into my day. One is meditating, and the other is reducing the amount of screen time I am facing.
The plan will be to add meditation to the morning and night for about 30 minutes each time. My goal will also to be to not look at my computer, phone, or any screen for the afternoon time.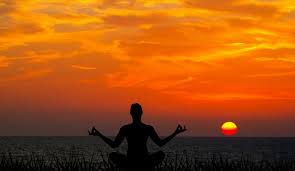 Hopefully, by implementing this strategy into my day, my well-being and balance will be able to improve. And instead of working for 8 hours a day inefficiently, I will be able to to generate higher quality and just the same amount of quantity within 4 hours.
If this strategy works, I'll share it with more detail to everyone here!
Progress
Let's take a look at some pictures and the weight now! We might look a little bloated in the photos. My brother and I had a big dinner and lots of cake before taking these pictures…
Person 1: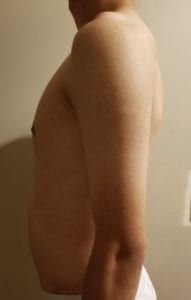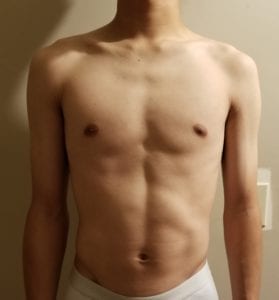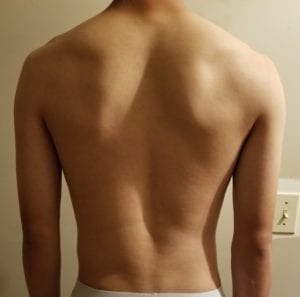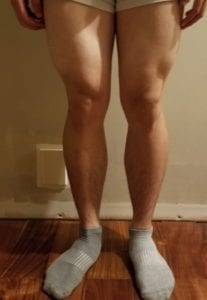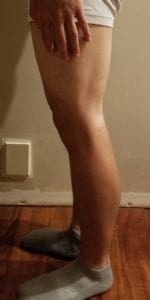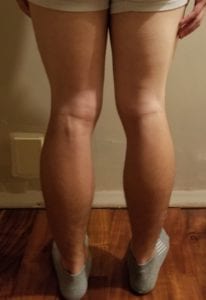 Weight: 147 lbs
Person 2: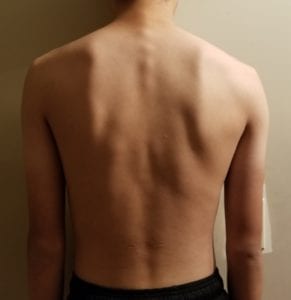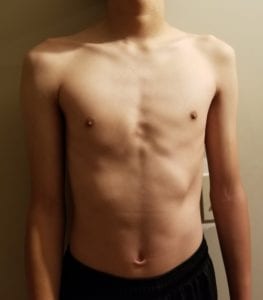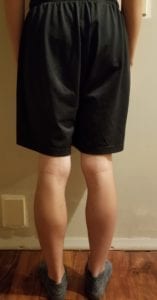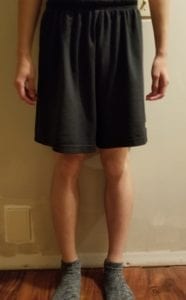 Weight: 123 lbs
Conclusion
That's it for today! It's time to try and get a good night's sleep.
If you do have any questions or comments, please leave them in the comment section down below, and I will be happy to respond. As always, good luck in your games and have a great day!