Hey, fellow badminton player, it's been a long time since I last posted here on Get Good At Badminton. I actually took a trip to Changsha, Hunan. I had the opportunity to experience a badminton training program in China for three weeks. Now that I'm back in Canada, it's time for me to share what I learned in China and give you an in-depth training guide to help you get good at badminton.
Badminton training in China was tough, really tough. I was training with a bunch of high school students, and it was completely different from what high school students do in Canada.
We were basically training like full-time professional badminton players even though the group I trained with was nowhere near the Chinese national level.
Here's our weekly and daily schedule.
Badminton Training Program General Structure
In China, we trained five days a week with two 2-hour sessions every day, except for Thursday. Here's what it generally looked like:
Monday:
9:00-11:00 Badminton Training On Court
3:00-5:00 Weight Training And Conditioning
Tuesday:
9:00-11:00 Badminton Training On Court
3:00-5:00 Badminton Training On Court
Wednesday:
9:00-11:00 Badminton Training On Court
3:00-5:00 Weight Training And Conditioning
Thursday:
9:00-11:00 Badminton Training On Court
3:00-5:00 Rest
Friday:
9:00-11:00 Badminton Training On Court
3:00-5:00 Weight Training And Conditioning
Every morning and Tuesday afternoons, we spent our time on the court doing badminton drills. This involved things like multi-feed drills aimed at improving our consistency, quality of our shots, and game sense. I will go deeper into what exercises we actually did in the next section.
In the afternoons, except Tuesday and Thursday, we did weight training and conditioning. These sessions were aimed at building endurance and strength, which is why none of the top players in my group looked like high school students and, instead, looked like pro athletes.
For most people, the time between 11:00 AM and 3:00 PM was spent by eating lunch and then napping. This is how players in my group replenish their energy and recover despite training every day.
Unfortunately, the home I stayed at was way too far from the place I trained, so I often spent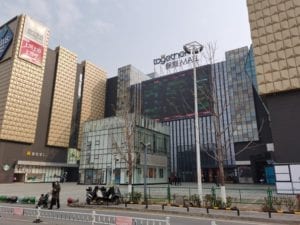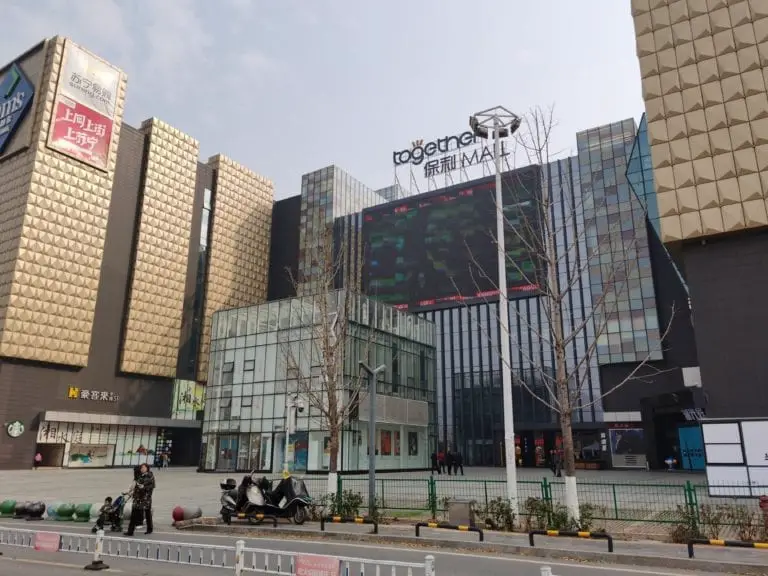 time browsing the mall or taking short naps on random benches and seats. I was always a little tired before each weight training and conditioning session.
Training like this had tremendous results, though. My quality of shot, consistency, and stamina all improved tremendously.
When I came back to Canada and trained at my usual club, I was noticeably more explosive on the court and played with a lot more speed and power.
You can receive these benefits too… without spending a few thousand dollars to go train in a foreign country because I'm going to share all the drills and exercises I did in China here in this blog post.
Badminton Drills And Exercises
The badminton drills and exercises I did in the Chinese badminton training program were fairly standard. We had various two-on-one, one-on-one, and multi-feed drills that were always designed to improve a particular aspect of play.
Drop Shot And Clearing Drills
I remember going back to the badminton training program in China, the coach focused a lot on drop shots and clears. He was focused on controlling play and pushing people around the court.
We were doing lots of two-on-one and one-on-one drills where players were only allowed to play drop shots, clears, net shots, and lifts. You could play drop shots, clears, and net shots anywhere. However, drive shots, push shots, smashes, and net kills were forbidden.
These drills were particularly tiring because they forced you to play longer rallies and move around more.
There are some variations of this drill as well. Sometimes, one person was not allowed to drop, which allowed him to be pressured more as longer rallies are forced.
Other times, one player was only allowed to drop allowing him to develop his drop shot better. Sometimes there were patterns built in to build anticipation skills correctly.
Generally, these drills were timed. Usually, each player will play for 10-minutes.
Two-On-One Attack Defense Drill
I talked about this drill a few times in the GGAB Fitness Training Regime across several days.
This drill is when one player can either play any shot or is limited on what he can play, depending on whether he's practicing attack or defense.
Let's look at attack first.
When the one player is practicing attack, he can play any shot. The two defenders, however, cannot play push shots, smashes, or net kills.
When the one player is practicing defense, the exact opposite happens. He cannot play push shots, smashes, or net kills, but the two players can play anything.
We did this drill a few times. It's really good at developing your game sense.
This one was the same as the drop shot and clearing drills where we practiced about 10-minutes for each person.
Multi Shuttle Feeding Drills
We did lots of multi shuttle feeding drills in our badminton training program in China. To do these drills, you will have someone hitting or throwing shuttles to various locations. At the same time, the player on the other side will respond depending on the drill. There were different kinds of drills we did which I will list down here:
Random
Defense
Smash Net Kill
Net Shots
Let's start with the random multi shuttle feeding drill.
 Random Multi Shuttle Feeding Drills
Like the name suggests, both the feeder and worker will hit shuttles entirely randomly. This builds reaction time and footwork speed.
Both the feeder and worker should do their best to replicate a real game situation through the drills. Keep things fast-paced, but not to the point where the worker can't handle it.
In China, we did 1 set of 40, 1 set of 60, and then 1 set of 80 if we were focusing on building stamina or 3 sets of 20 to replicate a real game rally.
 Defense Multi Shuttle Drill
One of the drills I had never experienced before China was a drill that specifically trained defensive court movements.
This drill consists of the feeder standing on the same side as the worker tossing shuttles in various locations and the worker responding. These tosses will imitate drops, smashes, and push shots forcing the worker to get low and move fast like they're playing defense.
Generally, we did 5 sets of 20 for this drill.
 Smash Net Kill Drill
Again, as the name suggests, this drill is focused on improving your smash and net kill. It also enhances your attacking footwork as in a game, after a smash, you will often be moving towards the front of the court.
With this drill, the feeder will hit the shuttle to the back and then hit it to the front after the worker smashes. Then repeat.
This is what the worker should be doing: Smash, net kill, smash, net kill, smash, net kill, smash, net kill, etc.
Again, 5 sets of 20 for this drill was what we did.
 Net Shot Drill
When we are close to the end of our sessions, we always like to do a little bit of cooldown drills, such as playing net shots. This drill is effortless to do.
The feeder will stand on one side of the net and throw shuttles over like a net shot or drop, and the worker will play a net shot back. It's about practicing racket control and improving the quality of your net shots.
Players can also improve other shots at the net as well, like cross-court net shots, lifts, and flicks. It's entirely up to you. There are no harsh restrictions. Thus, there isn't really a set amount that you should do either.
Playing Badminton Games Drill
Occasionally, we also get drills where we are allowed to perform any type of shot at any time. The exercise is basically, "Play a regular match without the points."
In a way, it's not really a drill, but I'm just going to include it here as it's not exactly the same as formal matches. For these drills, it's the same as the two-on-one drills. Do them for about ten minutes per person.
Weight Training Like A Pro
The thing that differs high school badminton in China from high school badminton in Canada is weight training and conditioning. Before experiencing my badminton training program in China, I had hardly ever lifted weights before.
Most of the time, there wasn't a disciplined workout. We were left to whatever we felt like doing. Here are some weight training exercises that we commonly did:
Bench press
Overhead press
Bentover row
One arm row
Bicep curls
Squats with kettleball
Squat jumps with kettleball
Calf raises with weights
Lunges with weights
One leg lunges
Wall sits
Crunches with weights
Wrist curls
Arm flicks
Core rotations
Leg extensions
Usually, we did whatever we felt like. Everyone is a little different and adjusted depending on what and how much they could do.
There was one day where we had a high-intensity interval training (HIIT) session with weights. Try it if you're up to the challenge. Don't get hurt, though!
HIIT Weight Training
One day, one of our coaches prepared various stations in which we took a place in. At each station, there was a different exercise. We start at any station and do the exercise for 25 seconds as fast as we can and then rotate. Then we do the next exercise for 25 seconds and keep rotating until we come back to the station we started at. Then after a 1-minute break, do another rotation. Do this 8 times.
Here are the exercises:
Overhead press (5 kg on each side)
Bicep curl (7.5 kg on each side)
Crunches with weights (7.5 kg)
Arm flicks (7.5 kg)
Leg extension (40 kg)
Core rotation (7.5 kg)
Squat jumps with kettleball (30 kg)
It's incredibly tiring. My left arm was rendered completely useless for three days after doing this. The key is to go as fast as you can for each exercise and strictly maintain the breaks at 1-minute.
Badminton Conditioning In China
Weight training usually lasted for 1 hour. For the last hour left in our training sessions, we ran.
It often varied depending on the coach and the day. For example, on the day that we did HIIT weight training, our coach only had us run 4 laps of 200 meters.
Since it was never the same and often changed around, I will give you a few examples that you could try.
1 lap of 400m, 1 lap of 800m, 1 lap of 1200m, 1 lap of 1600m, 1 lap of 2000m
1 lap of 6000m
45-minute timed run
The first example is the hardest run. Each run will force you to change your pace while the other two examples are super easy once you find your own pace. I highly recommend giving the first example a try.
Now You Have The Badminton Training Program, Execute
I gave you a whole Chinese training regime that cost me over $2,000 for free. You know precisely what you have to do to get good at badminton. The question is, "Will you do it?"
I hope you enjoyed today's article on a badminton training program in China. If you have any questions or comments, make sure you leave them down below! As always, good luck in your games and have a great day!