A while back, I did a blog post on Lee Chong Wei getting cancer. If you haven't been following him, he is now able to train again although not at his maximum intensity. But with recent events and announcements from Lee Chong Wei and BWF, can Lee Chong Wei accomplish his dream of making the 2020 Tokyo Olympics?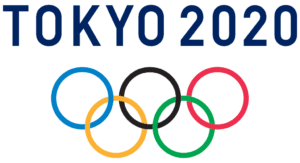 His Declarations
Lee Chong Wei had definitely made a few bold announcements when he was being treated for cancer.
He wanted to return from cancer as soon as possible; about one month estimate to start training again. And then Lee Chong Wei wanted to start playing tournaments again in about two months after getting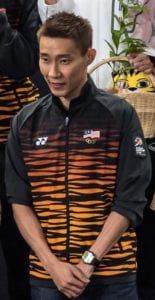 cancer.
Unfortunately, due to doctors and his body condition, it seemed like he had to wait just a little longer until he could play tournaments again. About three months.
Lee Chong Wei is back on the court again and training, but according to his coaches, he is only training at half-intensity mostly getting used to the racket and refining shots.
Like I mentioned in the introduction, Lee Chong Wei also talked about how he wanted to win the gold medal from the 2020 Tokyo Olympics as he has gotten silvers for the last three. It's a tough road for him, and many people have said that he might not be able to do it.
But it's also to be noted that Lee Chong Wei has said that if he isn't performing to his best, then he wouldn't want to give up an Olympic spot for another better player. Keep in mind that there are only 2 men's singles players that are allowed to play in the Olympics from each country.
Recent Tournament Drop Outs
It wasn't Lee Chong Wei haters that were saying that he might not make it. Most of these people were actually fans worried about his health as well as taking in some statistics that shouldn't be ignored.
His health was too weak for him to play in the Malaysia Open which was one of the saddest things happening to him as Lee Chong Wei has played and won multiple consecutive Malaysia Opens as well as that tournament is from his home country.
Although after seeing Lin Dan play exceptionally well and win the tournament, Lee Chong Wei is more fired up than ever to fight for Olympic qualification just like Lin Dan.
However, getting fired up might be essential to help Lee Chong Wei succeed, but with him recently dropping out of the Singapore Open and his coach saying that he isn't up to par for the Sudirman Cup, can Lee Chong Wei really qualify or even win the Tokyo Olympics?
And that leads us to the next problem, the BWF ranking system.
BWF Ranking System
To qualify for the Olympics, coaches and teams will look at a player's rankings against the world and in their home country. Lee Chong Wei has not played any tournaments for almost a year now which theoretically would have meant for Lee Chong Wei's ranking to dive down.
Luckily, the coaches managed to persuade the Badminton World Federation (BWF) to freeze his rankings so that it doesn't put Lee Chong Wei into a hole that makes qualifying for the Olympics impossible. Right now it's still at a place where if Lee Chong Wei does well in the next few tournaments, he can easily qualify for the Olympics.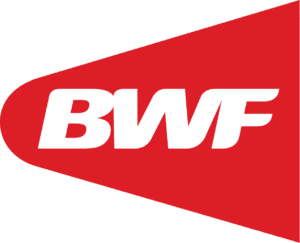 The problem, however, is that the BWF is saying that if Lee Chong Wei does not play any tournaments by September, his ranking will be un-frozen and he will start to drop. Currently, his ranking sits at 74 and has about 4 Malaysian men's singles players ahead of him.
If his rank drops below 100, he will have no chance to recover and climb back up even if he wins multiple tournaments in a row.
Best Wishes
But I personally want Lee Chong Wei to succeed and make the Tokyo Olympics, or even win it! It's just with all these factors going against Lee Chong Wei right now, the real question should be, does Lee Chong Wei have the spirit and mentality to push forward?
It'll make one heck of a story if he does manage to make it and an even more legendary story if he manages to win the tournament. If Lee Chong Wei manages to qualify for the Olympics and win, it'll be a dream come true for him and many others.
We wish him the best of luck and hope for his recovery to play again!
Conclusion
Do you think Lee Chong Wei can make the Olympics? It'll be one of the hardest roads one has ever taken. To recover from cancer and play at the age of 36, Lee Chong Wei could make himself a story that will inspire people for decades. It's already amazing how well Lee Chong Wei has been able to perform in the last few years despite his age. Lee Chong Wei would be superhuman if he qualifies and wins the Olympics.
But the odds are stacked against him, and with young players such as Kento Momota, Shi Yu Qi, and Viktor Axelsen going big as well as other players clawing their way for first place, it really does beg for the question of whether or not Lee Chong Wei can succeed.
I want to hear what you have to say! Do you think Lee Chong Wei can make it? Leave your opinion in the comment section down below and as always, have a great day!